Stitch Pink
Daily Block from Moda – October 2020
Available NOW with patterns retained in store if you miss downloading.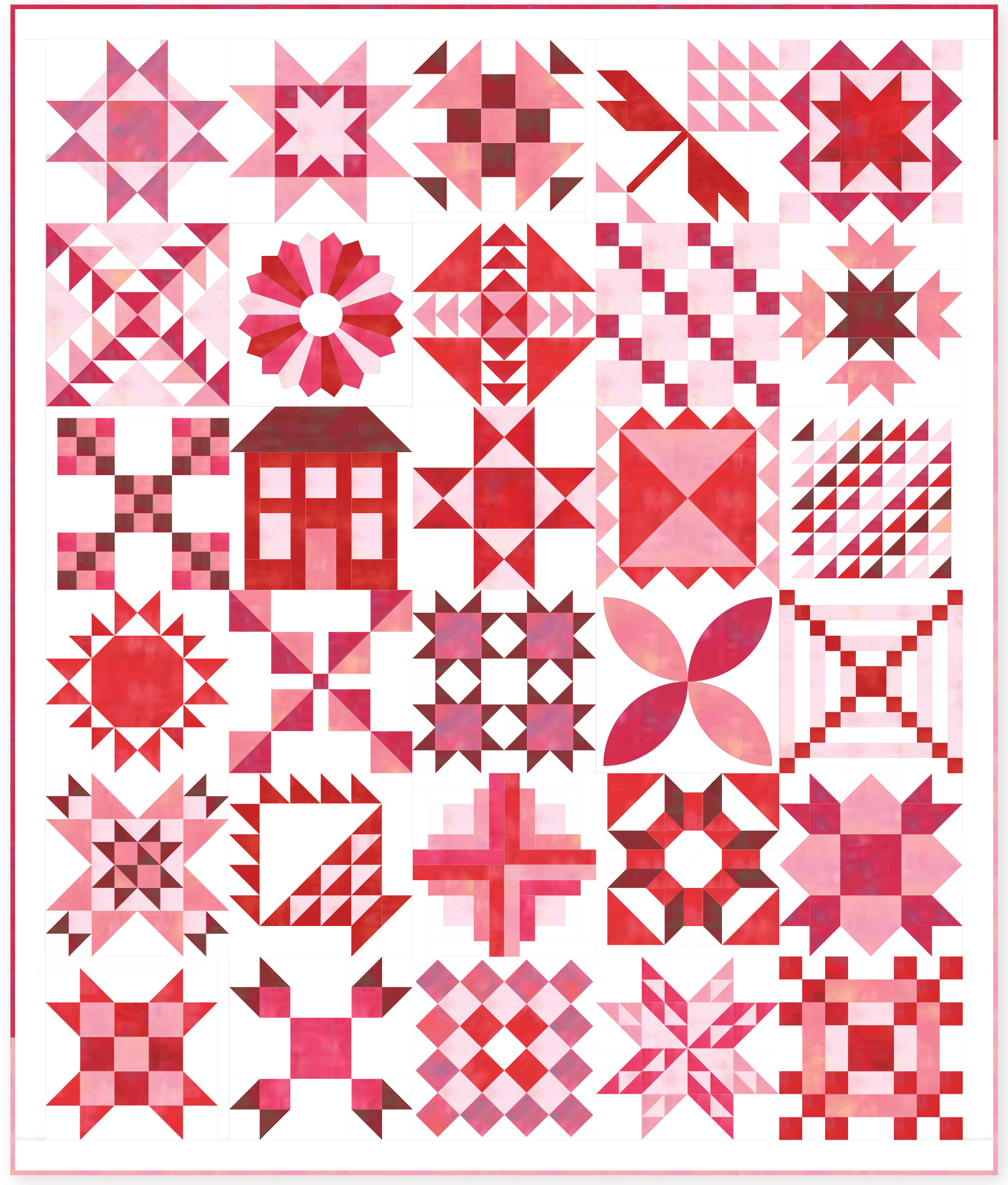 Stitch Pink – Breast Cancer Awareness Sampler from Moda. This is a Block of the Day and the kit includes all fabric to complete the blocks for the top and binding. It finishes at approximately 64″ x 76″ and features Grunge fabric by BasicGrey. The kit costs $130 and is available online or by calling 620-873-5456, emailing info@honeycombquilts.com, messaging us on Facebook or texting us at 620-338-7412.
Pattern downloads per day:
American Glory Block of the Month
Begins November/December 2020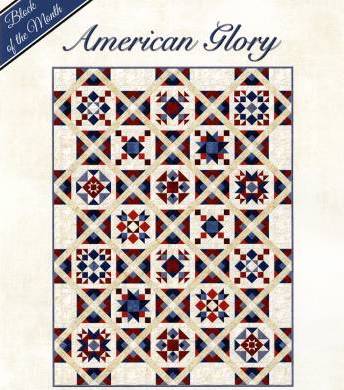 This patriotic sampler from Wilmington features red, cream and blue fabrics in tone on tone. It is an 8-month block of the month and the quilt will finish approximately 61-1/2″ x 82″ at the quoted price (up-sizing is available at an additional charge). We have a limited number of spots and the cost is $160 (saves $40) if paid upfront, or $25 per month for the blocks, borders and binding. A $25 non-refundable deposit is required to secure your spot (It will be applied to the price of the quilt). Call 620-873-5456, email info@honeycombquilts.com, message us on Facebook or text us at 620-338-7412.
Barn Quilt Painting Class

Come enjoy the day being creative, eating and laughing in our classroom!
Saturday, December 1st
10:30 am – ??
2×2 – $55 (requires a $25 deposit)
4×4 – $85 (requires a $50 deposit)
You will need to bring a roll of frog tape (yellow is preferred), a snack or two to share with friends – old and new – and be ready to have fun!
Register by calling 620-873-5456 or emailing us at info@honeycombquilts.com.
Pre-registration is required!!
We have designs you can choose from or pick one of your own. Just send us the design so we can have your board ready for you. We provide the paint, boards with the drawn design, classroom, sponges and instruction.